Many moons ago, in the early days of the Forgotten Realms ongoing author interviews on the WotC Novel Group, there was once a call for monsters...new monsters, beasts no one had ever seen before, existing only in the minds of your favorite writers. Well if this weekend, this Halloween weekend, isn't the right time for a monster then I don't know what is. I had fun with this little project, first visiting one of my favorite places in D&D, then tackling the monster type that I first wrote about in the Realms.

So, without further ado, I give you the Dragon of the Far Realm...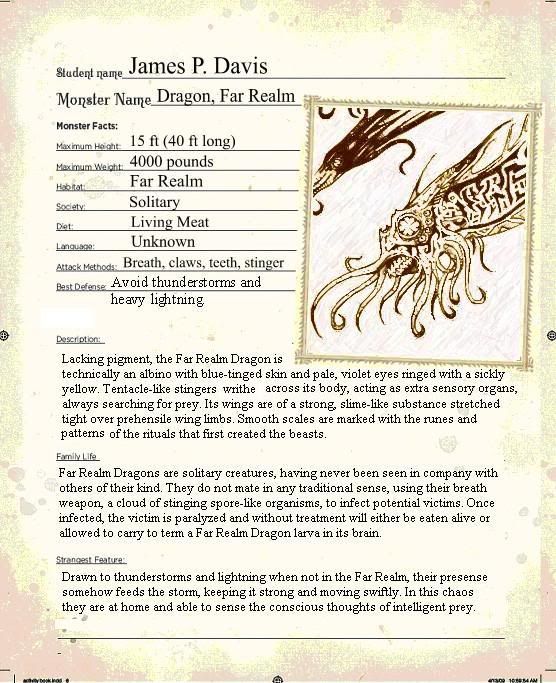 And here's the full sketch that I did.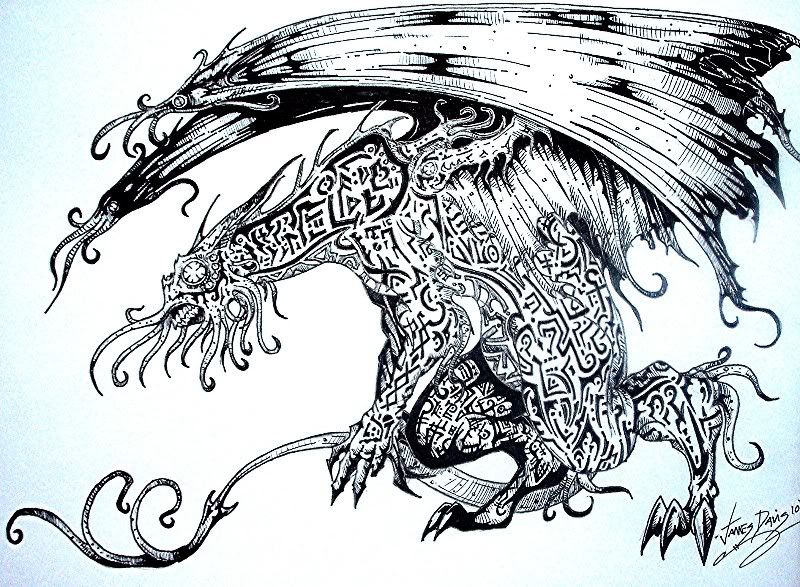 And here is the far superior drawing that my good friend Jeff Welborn put together based on the idea.




Also, upon examining the idea further, I have to conclude that this would be a species born in the Far Realm, but that eventually escaped, maintaining the general shape of a dragon if having nothing biologically in common with other dragons. I would imagine that any creature brought into the Far Realm for breeding that did not escape would become, in time, an unrecognizable nightmare so far removed from its origins as to be an entirely different creature. In other words, being an unrecognizable nightmare, far more fun to write about in my horrific opinion.

So, enjoy! Give it stats, sic it on your favorite characters, or take the basic idea and run with it, this holiday can always use another monster. Tomorrow I'll post some more Halloween fun.

Happy Halloween to all and Season's Beatings!

--JPDavis

P.S.: For more of Jeff Welborn's awesome art, please visit: http://jeffwelborn.blogspot.com/