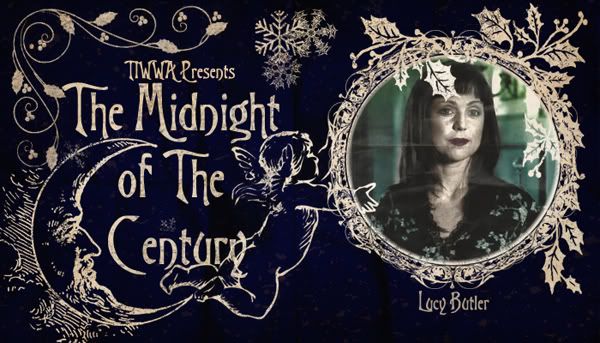 There is a rare and wonderful Christmas gift on the way...
Fans of the show MILLENNIUM will recognize Lucy Butler in the picture above, the show's most iconic villain to its hero Frank Black. Every time Lucy showed up in an episode I wore a wicked smile, knowing the tale would be dark, mysterious, and horrifying. As villains go she is one of my favorite of all time, the personification of true evil, played to dark perfection by Sarah-Jane Redmond.
Recently I entered a contest to write a Christmas story featuring Lucy Butler. The winning story would be read aloud, sometime around Christmas, by Sarah-Jane Redmond herself.
I am honored to say that the results are in and as soon as it becomes available I shall post the link to a Christmas story entitled "Star of Wonder" by yours truly. This is going on my list as one of my favorite Christmases ever. 8)
Watch this space.
Until then check out the version of the song that helped inspire the story...
There's another song that always stuck in my head in connection with Lucy Butler, but I shall post that along with the story.
Best and Happy Midnight of the Century!
--James
Millennium fans, find more info, news, contests, and fellow fans at
http://www.tiwwa.info/